Shop

Current Featured Products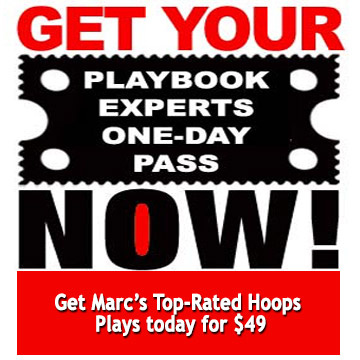 Now you can access every INTERNET play today from your favorite Playbook Expert at one low cost with the Playbook Experts One-Day-Pass. Just $49 complete gains you access to every INTERNET play he has posted for today's events. It's simply the best bang for your buck - get yours now.



Playbook Experts
Brian Bitler

I am thrilled to join the team at Playbook.com I have been handicapping full-time since 2012 working for big money

more >>>


Dionne D'Amico

Dubbed, "The First Lady of Las Vegas," this female sports betting icon began her successful career at a very early age.

more >>>

Doc's Sports

Since 1971 Doc's Sports has been recognized and one of the leaders and most trusted names in sports handicapping. Doc became famous for his Big Ten Game of the Year

more >>>


James Patrick

Big Game James began his professional sports handicapping career as Research Editor for the Playbook Football Yearbook in 1977. Since then, James has become a consistent

more >>>


JH-Sportsline

For almost 25 years, Jeff Hochman from JH-Sportsline has worked in the sports betting industry and is highly regarded as one of the most successful... more >>>


Joe D'Amico

Joe D'Amico owns and operates All American Sports in Las Vegas, Nevada. A third generation Race and Sports personality, his father and grandfather are revered in horse racing

more >>>


Joe Nelson

Joe Nelson is the operator of Nelly's Sportsline, a Wisconsin based sports service that has been around since the late '80s. Nelly's Sportsline has built its name and reputation

more >>>


Kevin Thomas

Hi my name is Kevin Thomas, after four years in the military and three years of college, I became a deep muscle massage therapist. I've forged relationships

more >>>


Lou Lacerda

Lou Lacerda first started working for a capper behind the scenes doing it through email. I was solid on some sports, while I was learning and getting better at others.

more >>>


Marc Lawrence

Marc began handicapping professionally in 1975. He developed a love for the profession as a student in high school where he met his wife, Colleen, and has been happily married

more >>>


Matt Fargo

Matt Fargo enters his 18th season as a handicapping professional and this marks the 11th year that his winning advice has been available to the public. He has won first place honors in all four

more >>>


Mike Muzyka

During his previous banking career, Mike was a dedicated and successful client relationship manager / wealth investment advisor for over 30 years.

more >>>


Rob Vinciletti

Rob Vinciletti is the founder of Golden Contender sports, he is a sports wagering consultant, known and respected nationwide for his no nonsense approach

more >>>


Robbie Gainous

Robbie hit over 70% for the season in the NFL last year and also did the same in the 2016-17 season at the Sports Watch Monitor.

more >>>


Rocky Atkinson

Rocky Atkinson from Rocketman Sports has been handicapping since 1996. During that time we have had several #1 finishes in various sports and

more >>>


Ross Benjamin

Ross Benjamin has made his reputation in this industry by being one of the sharpest sports handicappers of the recent decade. In professional sports handicapper Ron Raymond's

more >>>


Victor King

Victor King, founder of KING CREOLE SPORTS, has been picking winners in professional and collegiate sports for more than twenty years. He started as a professional handicapper

more >>>

Playbook ® and Marc Lawrence's Preferred Picks ® are registered trademarks of Preferred Picks Publications Inc.
Copyright © 2023© Playbook® Enterprises Inc.
Contact Support:  1-954-377-8000
This website does not endorse or encourage illegal gambling. All information contained herein is for amusement purposes only.
Any contrary of such information is specifically prohibited.