Morning
Cup Of

Coffee

With
Marc



Shelly from Chicago wants to know: Will Mitchell Tribusky find playing time in Buffalo or will be he traded for players of need for the Bills?

Marc Says – It was an odd trade, for sure. But Tribusky is likely going to be Buffalo for one season before moving on. While there he should prove to be valuable insurance for Josh Allen should an injury occur.


Remember, everyone counts...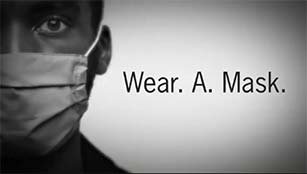 Click here to send your sports chat question or comment to Marc!
---

They Said It
"Quote of the Day"


"Women are wiser than men because they know less and understand more."
– James Thurber
WHAT'S BREWING TODAY
Coffee Club • Sunday, April 11
On Today's Scorecard
Burrowing In
The Cincinnati Bengals are sitting pretty with this year's fifth overall pick. 

Three quarterbacks are expected to be off the board within the first three selections. Then, the Atlanta Falcons have a choice between a quarterback or possibly Florida tight end Kyle Pitts. If Atlanta goes in either of those directions, Cincinnati will have its pick of LSU wide receiver Ja'Marr Chase or Oregon offensive tackle Penei Sewell. 

Both are fantastic talents, though the latter is far more important to the franchise.  

Quarterback Joe Burrow can have all the weapons in the world, but it won't matter if he's trying to throw from his backside. Protection should take priority at all costs, especially since Cincinnati didn't do enough to improve its offensive line in free agency. 

Even if Chase becomes the team's initial pick, the Bengals can address their front five with a quality prospect near the top of Round 2.

To see the other pending team needs for each of the other three AFC North teams, click here.
Trending Today
Power Surge
As expected, the defending world champion Los Angeles Dodgers sit atop the Week One ESPN MLB Ratings per an 8-voter panel based on what they've witnessed thus far this season.

Leading a 2B platoon, rookie phenom infielder Gavin Lux has been solid on both sides of the ball.

Thanks to an overpowering bullpen, the New York Yankees hold down the second-spot. The pen allowed just one run in 15 2/3 innings against Toronto.

Meanwhile, San Diego, Minnesota, Houston, New York Mets, Atlanta, Tampa Bay, Toronto, and the Los Angeles Angels round out the Top-10.

Grinding Out The Profits
Bizzness Plan
From the
Playbook NBA-Only Hoops Newsletter
: The Memphis Grizzlies are 7-0 ATS as favorites in games with win one-day exact rest.
The Indiana Pacers are 0-6 ATS as road dogs in double one-day rest exact contests against non-conference foes.
With the Pacers 0-7 SUATS since Christmas this season when coming off consecutive wins, look for the Grizz to be all biz tonight.